Impeller – It is widely used in valve and pump industry. Customers have strict quality, accuracy and external surface treatment requirements for products, each product is specially packaged before shipped. Especially for closed impellers, the casting quality and cleaning of the inner cavity have high requirements for casting technology and level. We have been supplying foreign customers for many years, and the customers are very satisfied with us.
Application:Fluid equipment.
Casting material: Stainless steel, carbon steel, low alloy steel, heat resistant steel, abrasion-resistance steel etc.
Production process: Silica sol precision casting.
Material standard: ASTM, DIN, BS, GB, JIS etc.
Casting WT.: 0.003KG-90KG.
Min casting wall thickness: 1mm.
Max casting dimension: 650mm.
Casting tolerance: CT4-6 , VDG P690 D1/D2 .
Exporting countries: The United States, Canada, Italy, Germany, Japan, Korea and other countries.
Brand: Customize.
Our strength:• Retool Company is a manufacturer of investment casting and processing, which was established in 1994. It is also the first batch of precision casting enterprises in China. It is located in Zhaoxian County, Shijiazhuang City, near Tianjin Port and Qingdao Port, with convenient transportation. Our product range covers valves, valve parts, food machinery parts, pump parts, petroleum industry parts etc. We can produce according to the samples or drawings provided by customers. The products have beautiful appearance, stable and reliable quality and strict quality control.
• We can cast and machine different kinds of products according to the drawings or samples customers supply. Casting precision is high,and quality is stable.
• We always give the top priority to quality and we strictly control every production procedure according to ISO9001.
• We can produce according to the standard of ASTM, DIN, BS, JIS etc. And we can also provide all kinds of heat treatment and surface treatment.
• Specialized and experienced technician group, advanced equipment, modern and efficient management method, reliable quality and the policy of regarding the customer as the heart of the service will ensure the continuous and steady development of Retool. We'll as always work together with our customers to develop the new market and new products so as to satisfy our customers and society. Retool looks forward to cooperating with you.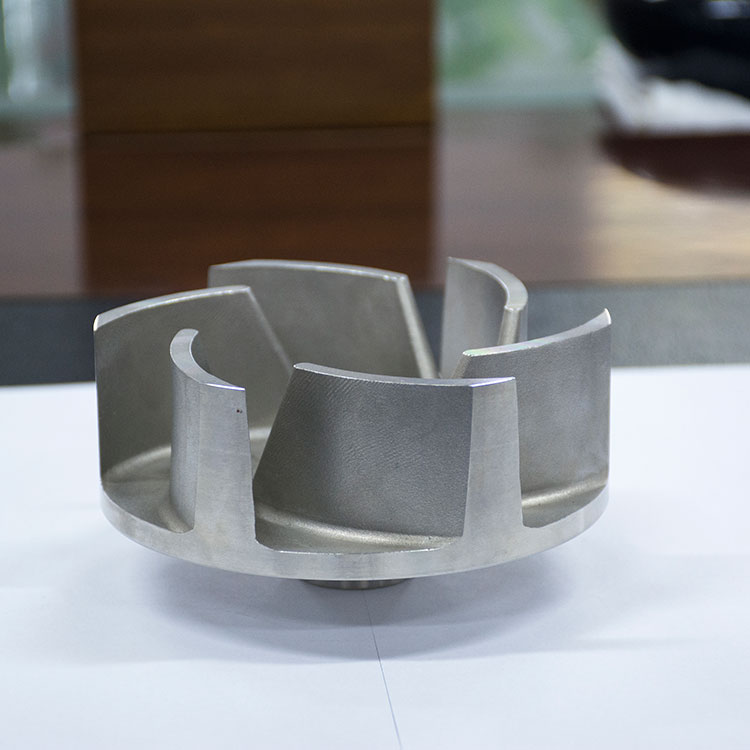 ---
---
Next:
Impellers
---