Pump parts of liquid measure
Product description: Investment casting and machining parts from Retool company.
Precision casting is the general term for obtaining precision casting technology. Compared with the traditional sand casting process, the casting sizes obtained by precision casting is more accurate and the surface finish is better. The products obtained by precision casting are precise and complex, close to the final shape of the parts, which can be directly used without machining or with little machining. It is an excellent technology in the casting industry, and its application is very widely. It is not only suitable for the casting of various types and alloys, but also produces castings with higher dimensional accuracy and surface quality than other casting methods. Even it is difficult to be cast the complicated, high temperature resistant and difficult to process castings by other casting methods that also can be obtained by investment casting.
Application:Our products are widely used in valves and pump, water control, food machine, auto industry, chemical and oil industry and so on.
Casting material:Stainless steel, carbon steel, low alloy steel, heat resistant steel, abrasion-resistance steel etc.
Production process: Silica sol precision casting.
Material standard: ASTM, DIN, BS, GB, JIS etc.
Casting WT.: 0.003KG-90KG.
Min casting wall thickness: 1mm.
Max casting dimension: 650mm.
Casting tolerance: CT4-6, VDG P690 D1/D2.
Exporting countries: The United States, Canada, Italy, Germany, Japan, Korea and other countries.
Brand: Customize.
Our strength:Our company has 26 years of pump valve production experience, professional technical personnel and production team we have strong support. We can produce according to the samples or drawings provided by customers. The products have beautiful appearance, stable and reliable quality and strict quality control. It is your trusted partner.
We can cast and machine different kinds of products according to the drawings or samples customers supply. Casting precision is high, and quality is stable.
We always give the top priority to quality and we strictly control every production procedure according to ISO9001.
We can produce according to the standard of ASTM, DIN, BS, JIS etc. and we can also provide all kinds of heat treatment and surface treatment.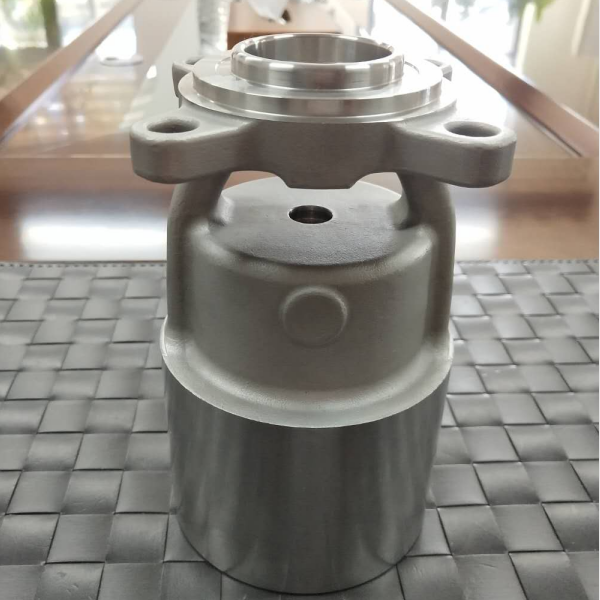 ---
---
Previous:
Pump Housing Parts
---